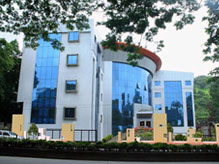 A Brilliant Force
Prabhat means "DAWN" and the company's potential is every bit as bright as its name suggests.
Prabhat group has been consistently living up to its potential - decade after decade - field after field: Auto Leaf Springs, Metal to Rubber Bonded Components, Rubber Products and Pipe Seals.
Prabhat has been in International Business since the early '70s and has demonstrated such success that it is now fully recognized as an Export House by the Government of India.
History & Milestones
1966

• Saw the dawn of 'Prabhat' as an automotive component manufacturer in western India

1990

• Development & Approval of Mechanical & Transition Gaskets

2007

• Prabhat today manufactures a vast array of Gaskets in its state-of-the-art plant near Mumbai in India under the supervision of highly qualified Professionals
---