History & Milestones
1966
Saw the dawn of 'Prabhat' as an Automotive component manufacturer In Western India.
1990
Development & Approval of Mechanical & Transition Gaskets
1994
New plant commissioned at Sarigam.
Push-on Gaskets approved by UL in USA.
1996
Production capacity 1 million Gaskets.
1999
ISO accreditation secured.
Marketing & Distribution Operations in USA.
Initial production of PVC Pipe Gaskets.
2001
Push- on Approval by MPA NRW.
NSF 61 Approval for MJ, Trans, Push-on & IPS Gaskets.
Over 80% of Revenue derived from Exports to USA and Europe.
2003
ISO 9001- 2000 Accreditation including Design Capabilities.
2005
C-900/905 Gaskets earn NSF 61 Approval.
Increase in Annual Capacity to 20 million.
Plant Area increased to 200,000 sq ft.
Opening of sales office in China.
2006
Approval for ISO: 4633 / GB/T13295-2003.
Standard Health Test Clearance from Shanghai Disease Prevent & Control Center.
2007
Prabhat today manufactures a vast array of Gaskets in its "State of the Art" Plant near Mumbai in India under the supervision of highly qualified professionals.


Over 20 million Gaskets are produced annually, ranging from 1" to 48" (25mm to 1200mm) in a variety of Types and Grades, including SBR, EPDM, Neoprene and Nitrile.
2008
Approval of WRAS from United Kingdom for Push On Gaskets
ISO 9001:2008 Accreditation by UL / USA
2009
Successful Introduction of Gaskets for Stoneware Pipes in EPDM as per EN-681-1 & ASTM C 425
Approval of TZW from Germany for Push on Gaskets
2010
Successful development of special Adhesive, compatible to Gasket for Stoneware Pipes for fixing to SWG Pipes and Commercialized.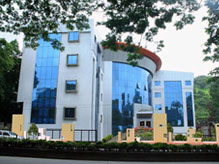 Corporate Headquarters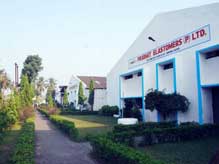 Plant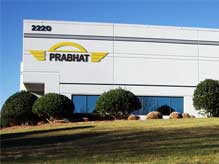 USA Office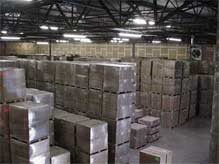 Warehouse
---
Marketing Operations in Atlanta, USA
1999
Branch / Warehouse established in Atlanta, GA
Objective: Off-the-shelf availability for entire range of Gaskets
2000-2002
Distribution and logistics operations implemented
2003-2004
Build-up of inventory for full product range
Creation of wholly-owned US subsidiary
2005
Improved customer satisfaction by supplying high levels of service and Storage area capacity to hold 3 Million gaskets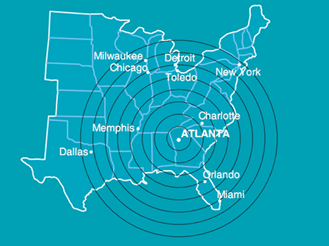 ---