Production Process
Prabhat utilizes the latest technologies, including Cold Runner Block, to enhance productivity and produce consistent quality Gaskets.
Advance Vacuum technology guarantees defect free quality products and high levels of customer satisfaction.
PLC Programmed Compression Molding methodology permits Prabhat to create Error-Free products that have passed rigorous quality control tests at a variety of stages in the manufacturing process.
Prabhat's investment in technology to reduce lead time and facilitates customer "Just in Time" Inventory requirements.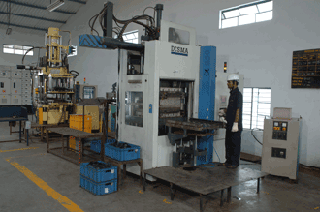 Injection Molding M/c Line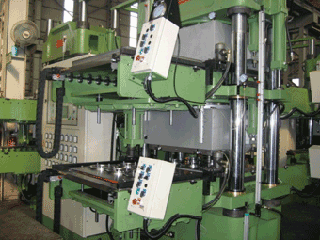 Vacuum Press Moulding M/c LIne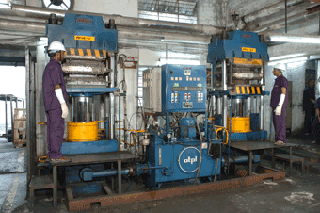 Series of Compression Molding M/c
---