Compounding
Prabhat Rubber Compounds are made In-House using a highly effective balance of Manpower, Materials and Machines resulting in highly efficient economies of scale. Custom designed mixing Machines and a Computer controlled compounding system augment the process. Prabhat's monthly mixing Capacity exceeds 350 metric tons of Rubber Compound.
Prabhat's quality control testing enhances customer satisfaction as it is performed on actual Rubber Products manufactured for Customer Consumption rather than on specially prepared Test Samples.
Prabhat is one of the very few Manufacturers performing a full MDOD test to monitor the Microbiological activity in its Rubber Compounds. In addition, Prabhat uses the Stress Relaxo- Meter to accurately predict total Life Spans.
Prabhat Compounds have been approved by a variety of National and International Bodies for use with Drinking Water Systems as well as other applications.
Environmental Commitment:
Prabhat Group is very much concerned about our Planet, and is fully committed to producing Products with the highest levels of Environmentally-Friendly Compounds.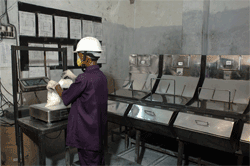 Computer Controlled Chemical Weighing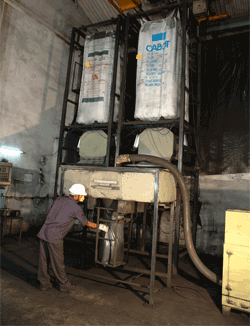 Mechanical Handling - Carbon Black in Bulk
---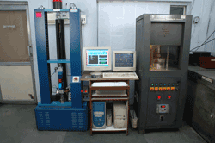 Tensile Testing (Computer aided)

Stress Relaxation Apparatus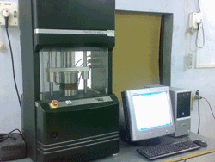 Rheo Meter