About Us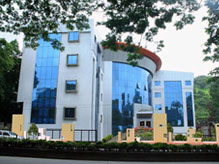 A Brilliant Force
Prabhat means "DAWN" and the company's potential is every bit as bright as its name suggests.
Prabhat group has been consistently living up to its potential - decade after decade - field after field: Auto Leaf Springs, Metal to Rubber Bonded Components, Rubber Products and Pipe Seals.
Prabhat has been in International Business since the early '70s and has demonstrated such success that it is now fully recognized as an Export House by the Government of India.
Prabhat is a well known name for a Pipe Sealing; be it Cast / Ductile Iron, PVC Pipes & Fittings besides Glazed Stoneware Pipes for sewerage lines and Grooved Coupling for fire sprinkler systems.
Prabhat is in the market since 1994 after diversifying from Automotive Leaf Springs, the existance of which dates back to the 60s
Also Read
---